Create a CMaps Analytics Template
Downloading a CMaps Analytics extentions is different from other extensions you may have downloaded for SAP Lumira. CMaps Analytics Designer is for creating custom maps templates that can be downloaded as Lumira extensions. The benefit is greater control and flexibility to align your data visualization and exploration needs to proper mapping solution.
STEP 1: Open CMaps Analytics Designer 
We recommend using a modern with full HTML5 support like IE11 or Chrome to run CMaps Designer. CMaps Analytics requires IE10 or greater.
STEP 2: If this is your first time using CMaps Designer, start from a Template: Templates are a great way to familiarize yourself with CMaps Analytics features based on common requirements.

We recommend using the Choropleth as a great starting point to test: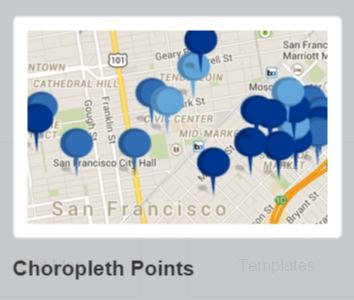 Export Lumira Extension Instructions
CMaps Analytics Designer employs Lumira export option that will generate a complete Lumira extension. This export option is slightly different than other templates:
Lumira export is installed directly inside of SAP Lumira
Lumira export file can NOT be re-imported back into Lumira for changes. Instead you need to save a CMaps Analytics project file (XML)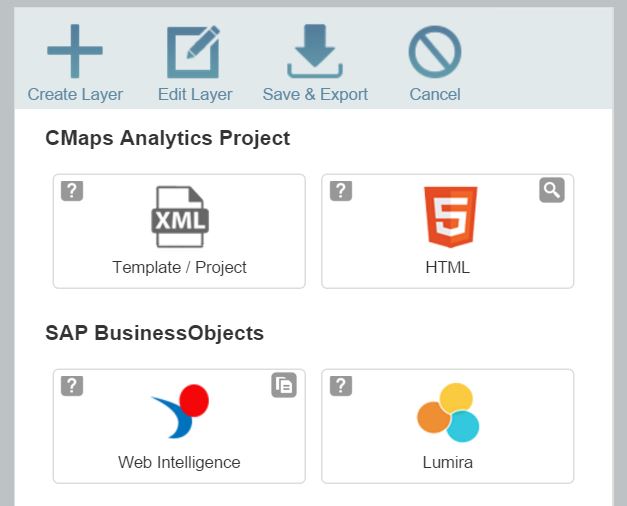 Step 1: Name your CMaps view on the "Basics" tab. This name is extremely important because it controls the perminent name of the extension.

Step 2: Click on the Save and Export Tab
Step 3: Select Lumira
Step 4: Save your extension to your desktop or shared drive
Step 5: Unzip the file. Inside is the extension file that you will install into Lumira along with contents for your end user to learn how to install and use the extension
NOTE: It is recommended to distribute the exported extension via file share, or cloud-based drive. When emailing extensions, most email security programs could modify the contents or block sending extensions.