NOTICE: This streamlined process requires BI4.2 SP03 and higher versions.
CRITICAL NOTICE: This cloud / URL install process requires connectivity from your BusinessObjects server to connect outbound to https://cmapsconnect/webiservice. In many scenarios such server to cloud connections are not permitted in an enterprise / production environment. In the event where you are unable to open or create an exception to allow outbound connection to CMaps cloud service, you can use our standard JAR installer process which installs the extension code directly inside of BusinessObjects Enterprise.
Now, it is easier than ever to install SAP BusinessObjects Web Intelligence extensions including CMaps Analytics Google Maps based analyzer.
STEP 1:
Open your BusinessObjects CMC and navigate to "Users and Groups"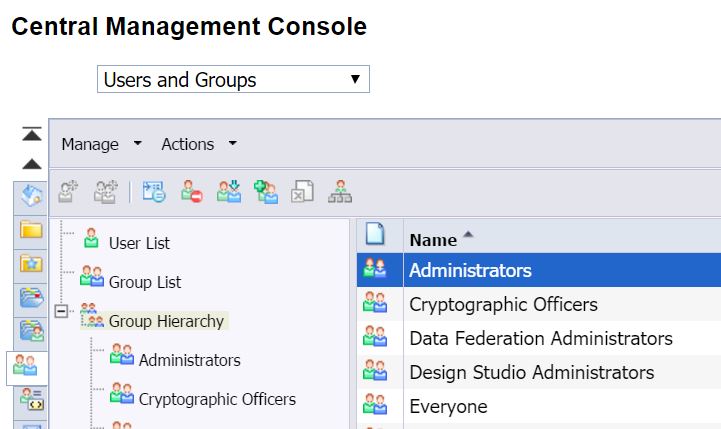 STEP 2:
Right click on the user group that you would like to enable access to CMaps extension and click "Customization"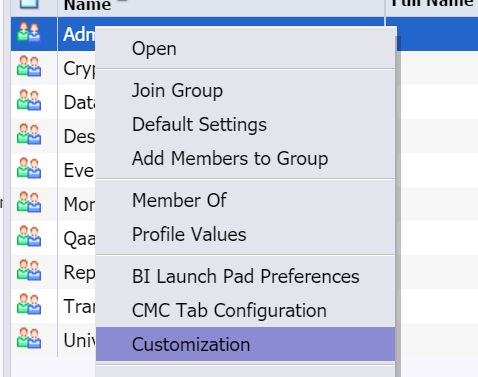 STEP 3:
Click on the "Extensions" tab and then click "Add"

STEP 4:
Paste the CMaps Analytics Webi Extension URL provided by CMaps Analytics (coming soon to CMaps Analytics extension page).
NOTE: Please contact your CMaps Analytics representative for an evaluation link for BI 4.2 SP3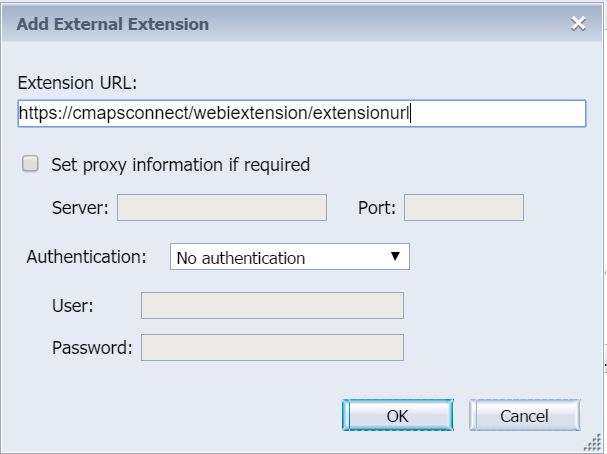 START BUILDING MAPS:
Log into Web Intelligence, open an existing document or create a new document to access the extension using the left icon panel.

NEXT: Getting Started with CMaps for Webi