When loading data into Xcelsius, sometimes when queries take a long time to load GMaps Plugin and data manager can conflict. This could result in a dashboard that hangs or even generates a 2032 error. A feature in SAP Dashboards Data Manager allows you to refresh data connections on load.
YOU SHOULD NOT USE REFRESH BEFORE COMPONENTS ARE LOADED.

FIX: Use a Data Connection Button to refresh data after components are loaded.
This is a general best practice for SAP Dashboards that will improve the load time of your SWFs. Then you can make the refresh buttons transparent.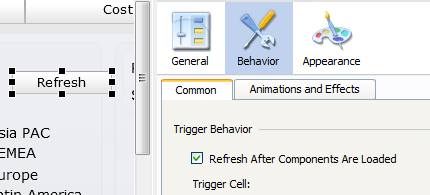 Another quick tip to ensure a problem free dashboard: DO NOT USE DISABLE MOUSE INPUT