What is the XML Configuration File?
CMaps Analytics XML Configuration provides a single, re-usable mechanism for creating and integrating maps into a variety of applications. The goal is to provide a single, simple mechansm for delivering and managing the life cycle of your maps. When designing a map for Sharepoint, you can configure and customize a single layer that connects directly to a Sharepoint list, and add additional layers with static data or CSV files, also embedded in Sharepoint.
Where to find and create new XML Configuration Files?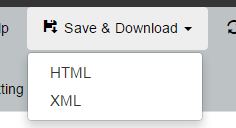 Inside of CMaps Analytics Designer, as you add layers and configure properties, CMaps Analytics Designer will automatically create a configuration file that serves as a project that you can re-import and modify or embed directly inside of CMaps Analytics Extensions. At any time you can click and export your XML directly to your desktop so it can imported into Sharepoint.
How to Import the XML File into Sharepoint and Bind to the Component
You will want to import and store your XML file in a sharepoint Document List.
Step 1: Import your XML file into any Shared Document workspace by clicking "Add document" 
Step 2: Right click on the XML file and click "Copy Link Address"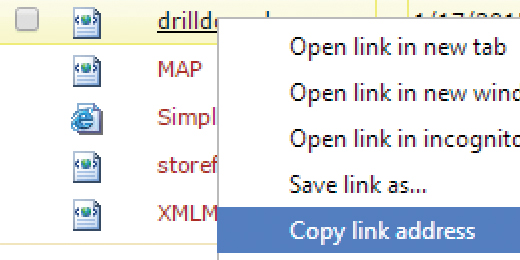 L"
Step 3: Navigate to a page with the CMaps Analytics extension and open the property sheet. Learn how to use the CMaps Analytics Extension for Sharepoint 2010
Step 4: Paste the URL into the URL for CMaps XML Configuration property.
That's it! You have now enabled your map and are ready to go!